Problem—
Sharp's brewed the number one cask beer, Doom Bar, but most of the audience were missing out on the other great beers they had to offer. We needed a way to show everyone there was a whole lot more going on.
Strategy—
While most other beer brands talk about their heritage and the past, that didn't feel like the progressive, energetic and 'outdoorsy' Sharp's Brewery. Instead, our mission was to connect with people about the stories of the future and involve our audience in them.
Idea—
There's an Adventure Brewing
Using the power of social media, we gave people the chance to see and experience a taste of Sharp's many adventures (and beers) featuring some Cornish ambassadors and activities—including surfing with big wave surfer, Andrew Cotton, joining Phil Vickery's Ultimate Beach Rugby Team and enjoying a Michelin Star meal with a difference created by Nathan Outlaw.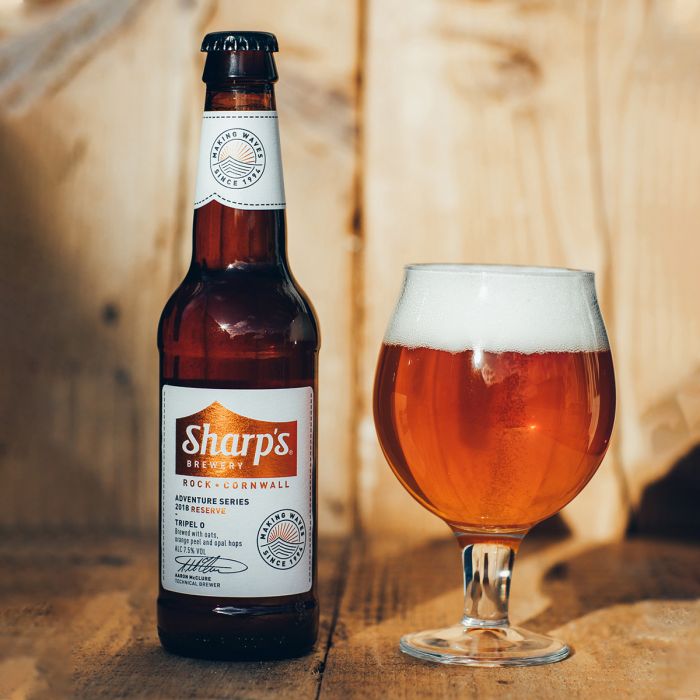 Sharp's Adventure Series Beer
Inspired by the campaign, Sharp's Head Brewer dusted off some of the smaller equipment and decided to brew some small batch beers, gathering ideas from everyone at the brewery. The first beer in the Adventure Series launched in 2018.
Not only did Sharp's get four other beers listed in thousands of stockists across the UK, but Doom Bar retained the number one spot and became the number one seller in bottled beer too. Cheers!